Sports is where we started and it is in our name. We have been working with sports organizations to help manage their video content since 1992. Our Hilite System (HS) software manages video content for every sport; Football, Baseball, Basketball, Soccer, Hockey, Rugby, Cricket, Wrestling, Tennis, Car Racing, Boxing, Track and Field, Winter Sports, Volleyball, etc. Our web-based tools are fully cloud ready.
Our Customers include some of the biggest names in Sports around the world; Fox Sports, CNN Sports, Rogers Sportsnet, PGA Tour Entertainment, MSG Network, SKY NZ, WWE, NFL Films, DirecTV among many others. Dixon brings 28 years of experience and the expertise of all of our many customers to each of our customers.
Dixon's Rich MetaData Workflow Tools are used around the world and around the clock to tell the stories of your favorite teams, and personalities. Our Logging, Search and Partner Integrations seamlessly adopt to each customers workflow. Our sports integrations partners include; EVS, GVG, Imagine, Arvato, Avid, Adobe, VizRT, Empress, Rozo, D4 Media, Echo Leaf and more.

Sports Tools
Logging
Dixon's Graphical Loggers are simple to use yet enable the entry of Rich MetaData quickly through Content Intelligence, The logger knows the sport being logged, how many camera angles are available and the types of players. The logger imports external data feeds including rosters, transcripts, live game statistics, and AI metadata. The logger writes to our database and to MAM's & PAM's live so the rich metadata is put to work immediately. The logger can even "read" the score board to fill in pitcher, batter, inning, outs, count and baserunners. Customers can have multiple sport loggers with tag buttons that are consistent across all the sports.
Search
Dixon's Graphical Search gives instant access to decades of content via an interface that also knows your content. The searches are intuitive, think of what you need and there it is ready for editing. Dixon has two types of searches. The first is the entire library search with date ranges, the same buttons that are on the logger and easy player and coach entry fields. The second is the Hilite Selector which is purpose built for producing day of game highlights. Select the sport first then the game from the games played that day. Game summary buttons instantly show plays that tell the story of the game. The Searches drag & drop any angle to your Editor bin.
Partner Tools
Dixon's benefits are further multiplied by our seamless integration with other broadcast products to create powerful workflows. Dixon integrates with; ingest controllers & servers, MAM's & PAM's, transcoders, production editors, content distribution systems, AI engines, and even scoreboards. The Logger can be launched from a MAM or generate logging sessions triggered by an ingest controller. The logger can ingest a low-res for logging or use any available low-res. The Logger writes metadata to PAM's and MAM's Live. Searches instantly allow dragging and dropping to Production Editors to create packages.
WWE
Wrestling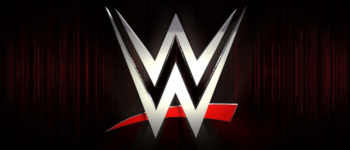 Coming Soon…
PGA Tour
Golf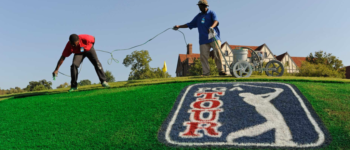 Coming Soon…
Rogers Sportsnet
NHL, NFL, NBA, MLB, etc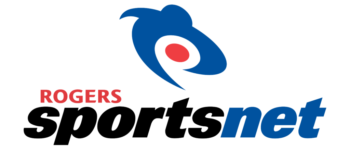 Coming Soon…
RicH MetaData RewardS Today & for Years
By knowing the content, the Dixon HS allows you to create Richer MetaData logs and find the best plays in less time. Log all iso angles of the Game by Logging the Game Feed! Have external data feeds enrich the metadata as you log. Transcripts and AI analysis can further add to the metadata. The logger and search use your . terminology making everything intuitive. Searching is also faster, click a few buttons and the needed plays are ready for editing during the game or years later.
Eleminates Clerical Work
Dixon's Graphical Loggers and Search do the clerical work saving your team time and frustration. Logging Sessions are waiting for loggers, Rosters are updated automatically and appear once a logging session is selected. The logger is a template of important game elements. Transcripts are automatically broken in to Timecode chunks on import. Access all available your content simply and instantly from the Dixon Search no more trying to remember where a clip is then drag and drop to your Editor!
Use more of your Content
Rich MetaData and the Dixon Search enable instant access to all of your content. Our customers tell us that they are thrilled by how much more of their content is being used. Think about what you need for your story and the plays are there ready for editing. Wonder if you have a shot of Tiger on a windy day with leaves blowing, you'll know if seconds. The metadata needed for searches today, in three weeks and three years is captured quickly in easily by the Dixon Logger and access to all you content provided by the Dixon Search.
Makes Existing Systems Better
By adding the Dixon MLS, that knows your content and your existing systems, your existing systems work better. The Dixon MLS seamlessly integrates with your existing systems adding your content intelligence. Most broadcast tools are generic instruments that don't have content intelligence. Loggers and search interfaces are compromises that must work with everyone's content. You only have your content so we eliminate their compromises and tune your workflow and existing systems to your needs..